Accurate
Built from Data
Not Formulas
Vivid Reports unique architecture creates a new way to connect your information to Excel without having to be an Excel expert or a programmer.  By eliminating Excel formulas used by many other solutions we created an enterprise class solution with better performance, security and reliability.
Secure
Secure Environment
Protects Information
All report definitions and information reside in a central database with a robust layer of security around what each user can see and do.
Fast
Numbers When You
Need Them
Our advanced technology provides unprecedented report processing speed.  By leveraging the power of Microsoft SQL Server combined with our proprietary algorithms and data processes, reports and analysis have never been so fast.
Intuitive
Easy
To Use
Non-technical users can learn Vivid Reports in as little as two hours.  Once you understand some basic concepts of how our software works you are off and running!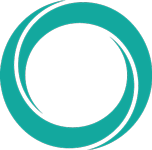 Seamless
Compatible with Your
Current Software
We reduce technological barriers and make our software extremely easy to adopt and deploy.  We are compatible with all major versions of Excel, Windows, SQL Server and are integrated with close to 50 ERP systems as well as many other databases and platforms.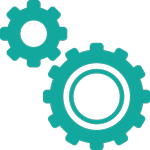 Integrated
Combine Operating
and Financial Data
A critical advantage of Vivid Reports is its' ability to report on any data in any ODBC database.  This enables information from the ERP, General Ledger and Sub Ledgers to be easily combined with information in external systems such as front-end order management systems, inventory, payroll / HR, CRM, and even document repositories.
Trusted
Highest Customer
Satisfaction
You can trust Vivid Reports to be there when you need us.  We provide excellent professional services from report development and conversion to training and support.  We have you covered!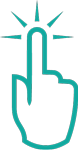 Insight
Information at
Your Fingertips
By providing seamless connections to your information the answer to your question is only a click away.  Enable fiscal responsibility at your organization and free up your accounting department.